Osram Opto Semiconductors launched a new infrared LED with a narrower beam angle which allows the illumination unit to be designed without additional secondary optics.
This new product SFH 4718A has a beam angle of ± 25° and provides radiant intensity of 730 W/sr. At a current of 1 amp, the IRED offers an optical output of 0.8 watts (W). Their 850 nm wavelength is barely discernible by humans, but lies firmly within the sensitivity range of the camera sensors.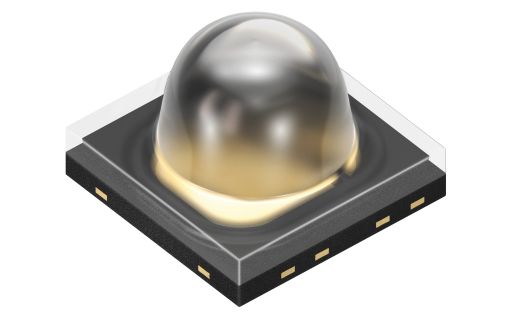 (Image: Osram)
The Oslon Black series from Osram Opto Semiconductors spans all types of infrared illumination. Key applications include the illumination of areas monitored by closed-circuit television (CCTV) systems using infrared light. CCTV is used, for instance, to monitor public spaces, parking lots and company premises, as well as museums and bank foyers. Adding infrared illumination ensures that the camera delivers high-quality images regardless of the prevailing light conditions. The IRED can also be used for automatic license plate recognition systems.